# Counter-Strike online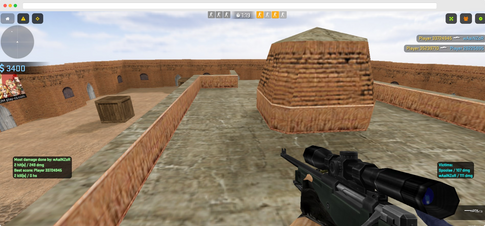 Counter-Strike 1.6 is an online first-person shooter where you shoot enemies, plant bombs, and rescue hostages. Earlier, playing CS 1.6 was very difficult for players because they had to purchase the full game from steam which came with a price tag, or they had to opt for pirated game copies, but these copies contained viruses.
Now that browsers have become advanced, you can finally enjoy your favorite shooting game with family members and friends on your internet browser. In this guide, we will tell you everything about how to play CS 1.6 online and why you should do it instead of installing the game on your pc.

Browse
CS online
server list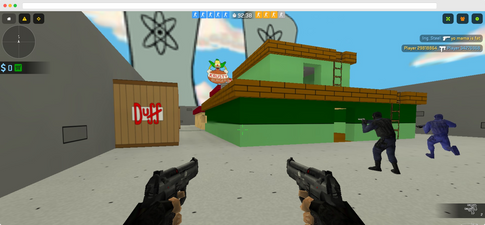 Guide to Play CS 1.6 Online
To enjoy CS 1.6 Online, you need a good internet connection and an internet browser. If you have these two, you just need to go to the link and enjoy the game. There is no hassle of purchasing and installing the game. Moreover, you can close the game with just one click. The loading time isn't that much except for the first time because you need to download various components.
Once you have downloaded them, everything else becomes streamlined. After the link takes you to the server page, just select the desired server, and there you go. It shows server information such as the total number of players, the name of the map, the name of the server, the language of the server, and game mode, etc. There is a skill level requirement that you need to meet to join a server. This requirement is to encourage new players so they can play with other beginners.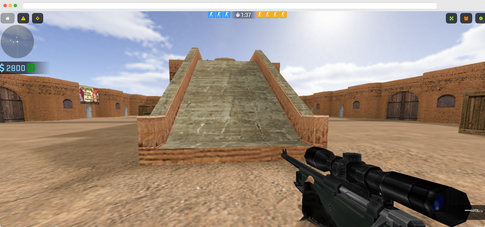 Why Play CS 1.6 Online?
The question will arise of why you should play CS 1.6 online when you have the option to play it on a PC. Well, the performance of the pc version of CS 1.6 is no match to the browser version; it is very remote, so you can play whenever you want. You will have to sacrifice the performance with the browser version, especially if your internet connection isn't good, but it's worth saving time.
You will also save storage as the setup won't be installed on your computer. The best thing is that the game will start right from where you left even after you close the CS 1.6 Online tab on your browser. You can select the desired countries from the list to view servers from those locations only. To send invites to your friends, just copy the link and send it to them. Moreover, you can rent a complete server at a good price to hold a private game.
The price of private servers depends on player slots, rental period, stats, maps, activation time, and available game modes. You can spend money to buy the premium version and double up your cash in each round. There will be no limit to how many rounds you play in each game. By logging in on the server, you can purchase items such as pistols and bomb defusal kits even before you enter the game.